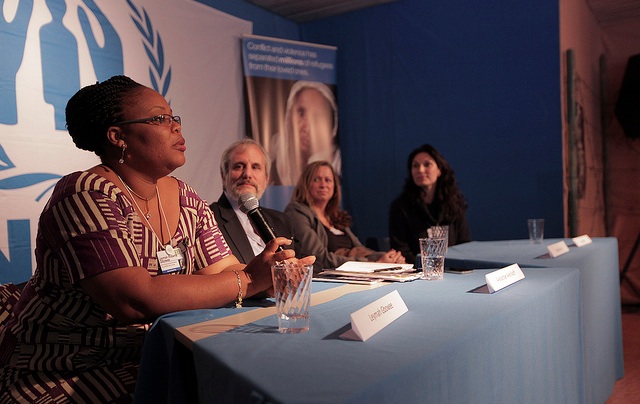 The Department of Human Settlements is celebrating Women's Month to celebrate all women in South Africa, specifically within the human settlements sector by honouring and acknowledging the heroes who fought for the freedom of women oppression and gender equality in all aspects of life.
In commemoration of Women's Month, the Deputy Minister, Honorable Zou Kota-Fredericks hosted a women's breakfast and a public engagement in Mosselbay on access to housing.
This was a wonderful opportunity for the integration of women from the rural and urban areas in Mosselbay to engage with Human Settlements on opportunities that exist for woman in the Human Settlements.
Famous Quotes –
Men and boys, we show our manhood through the way we treat our women, our wives, our sisters, our mothers.
Archbishop Desmond Tutu
Women who seek to be equal with men lack ambition.
Marilyn Monroe
Of course I am not worried about intimidating men. The type of men who will be intimidated is exactly the type of man I have no interest in.
Chimamanda Ngozi Adichie
Some of us are becoming the men we wanted to marry.
Gloria Steiman
Don't compromise yourself. You are all you've got.
Janis Joplin
Women are the largest untapped reservoir of talent in the world.
Hillary Rodhan Clinton
Whether women are better than men I cannot say – but I can say they are certainly no worse.
Golda Meir
If you want something said, ask a man, if you want something done, ask a women.
Margaret Thatcher