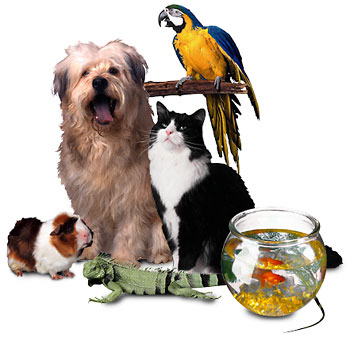 The keeping of animals in the Mossel Bay municipal area is regulated in terms of by-laws and the public are urged to take note of these as transgressions of the by-laws concerned may result in the guilty parties being prosecuted and, in some cases, the impoundment of the animals.
In terms of the By-Law on the Keeping of Dogs, as published on 20 November 2009 and the Amended By-Law of the Keepings of Dogs, as published on 3 June 2011, a maximum of two dogs are allowed on normal urban residential premises unless the prior written consent of the Municipal had been obtained to keep more dogs. The restriction does not apply for a period of 16 weeks after the birth of a litter from an animal kept on the property in compliance with the by-law.
The provisions of the by-law do not apply to premises which are zoned for agricultural purposes or bona fide agricultural purposes or are used as veterinary clinics or veterinary hospitals or for the training of guide dogs for the blind. They also don't apply to premises where dogs are kept for security services or for security training purposes.
In terms of the By-Law Relating to Public Nuisances, published on 18 January 2010, a person may not keep on any premises a cat or cats in such a manner so as to cause any nuisance or annoyance to other people. The Municipality may impose conditions for and restrictions on the number of cats that may be kept on a property. A breeder of cats who wishes to keep more than two cats must obtain permission from the Municipality.
No other animals, except pets, may be kept on any premises or property without the prior written permit issued by the Municipal Manager unless the premises are in terms of an applicable town planning scheme zoned for the keeping of animals. The owner or keeper of the animals may not cause or allow an animal to interfere with the ordinary comfort, convenience, peace or quiet of other people or cause damage or pose a danger to other people or animals. They may also not leave or allow any animal to be on a public road or any section thereof or leave such animal in a place where it may stray into such section of a public road, or roam uncontrolled.
If animals are impounded, the owner is, in addition to paying a fine, responsible for all costs, including transport costs to the pound, daily tariffs and other costs related to the keeping the animals at the pound. The animals will not be released if the monies are not paid and non-payment could result in the animals being sold at an auction to recover the costs.
The Municipality has in recent weeks impounded 31 heads of cattle and 7 pigs, mainly in the Great Brak River area, and 23 goats.
The mentioned by-laws can be viewed on the Municipality's website at http://www.mosselbay.gov.za or at the Municipality.•